San Diego Meeting Space and Social Event Venues
Whether it's the fabled Presidential Ballroom, the stately Palm Court ballroom, the storied Bivouac Ballroom—which served as a speakeasy during prohibition—or the elegant Crystal Ballroom, an inspiring meeting and event setting awaits in THE US GRANT's 33,000 square feet of event space.
THE US GRANT's newly restyled event spaces includes four ballrooms: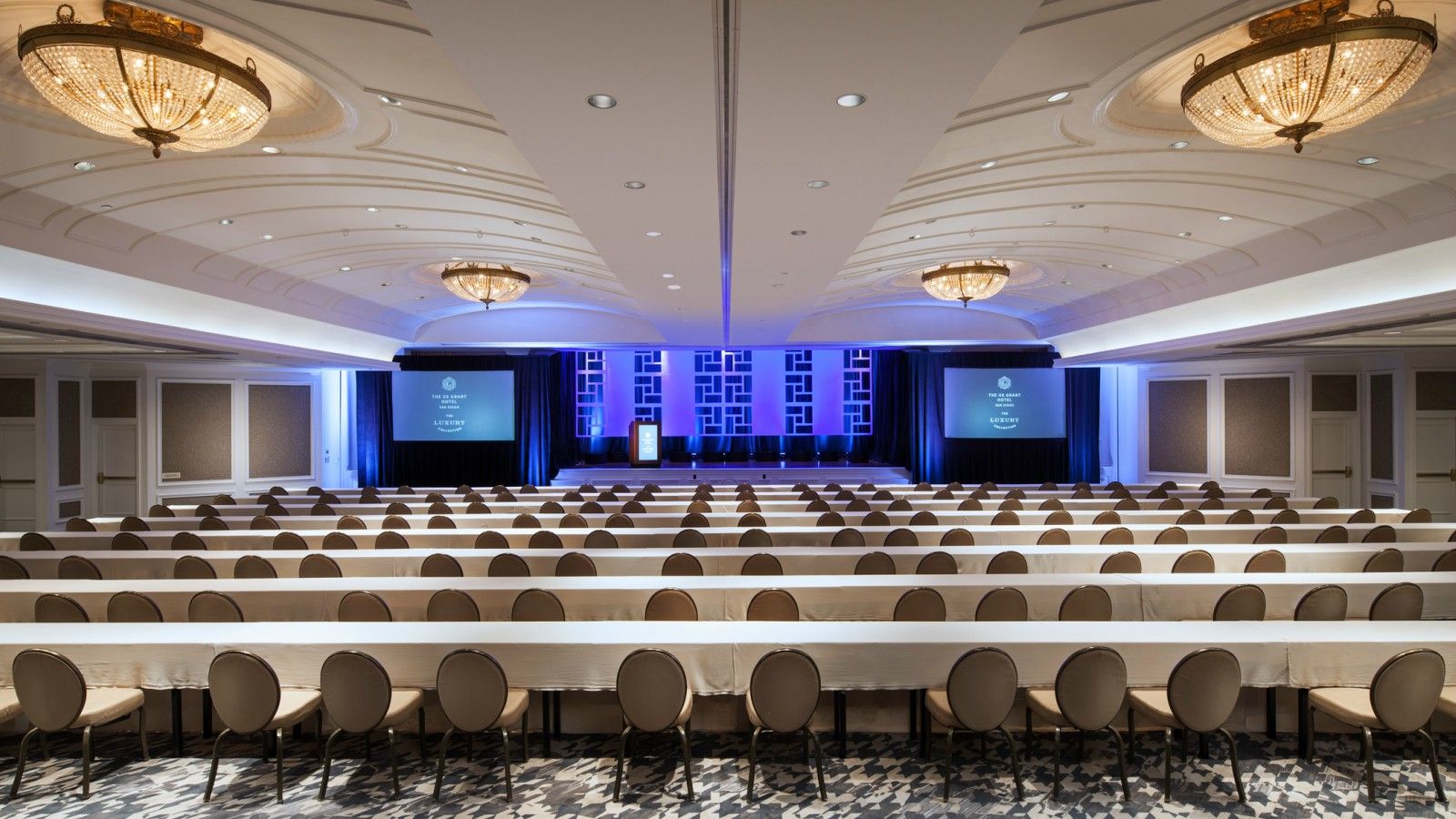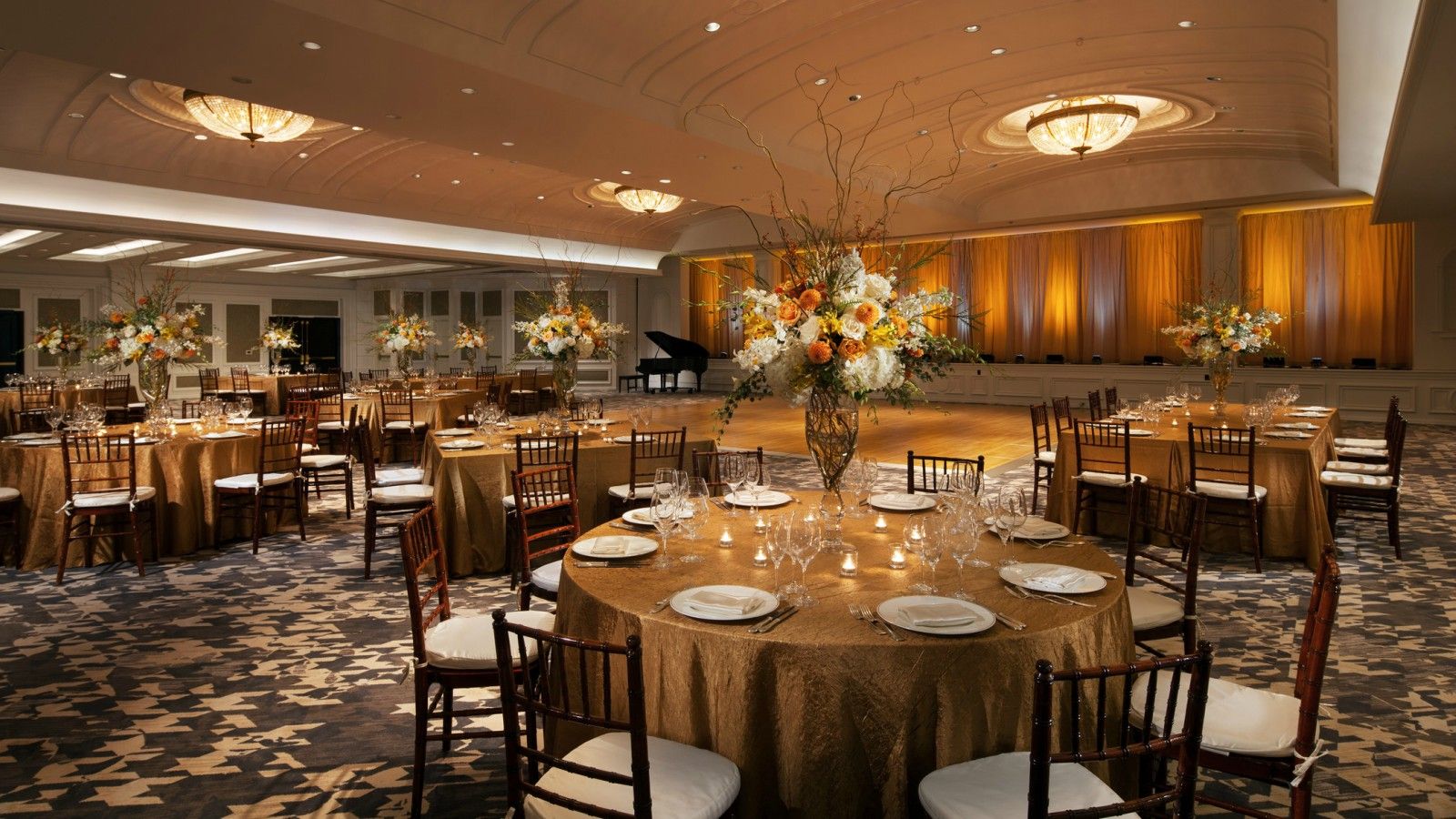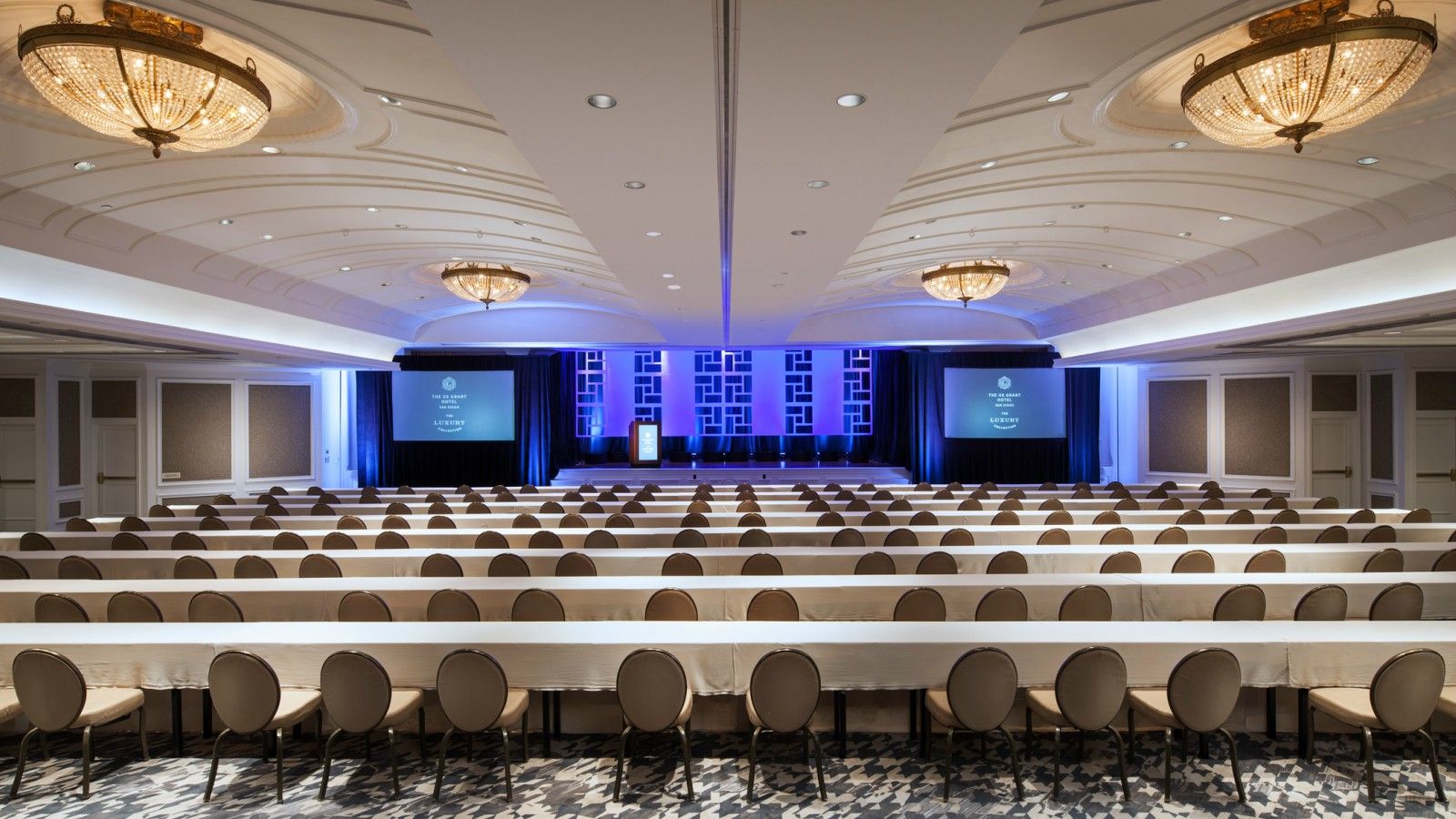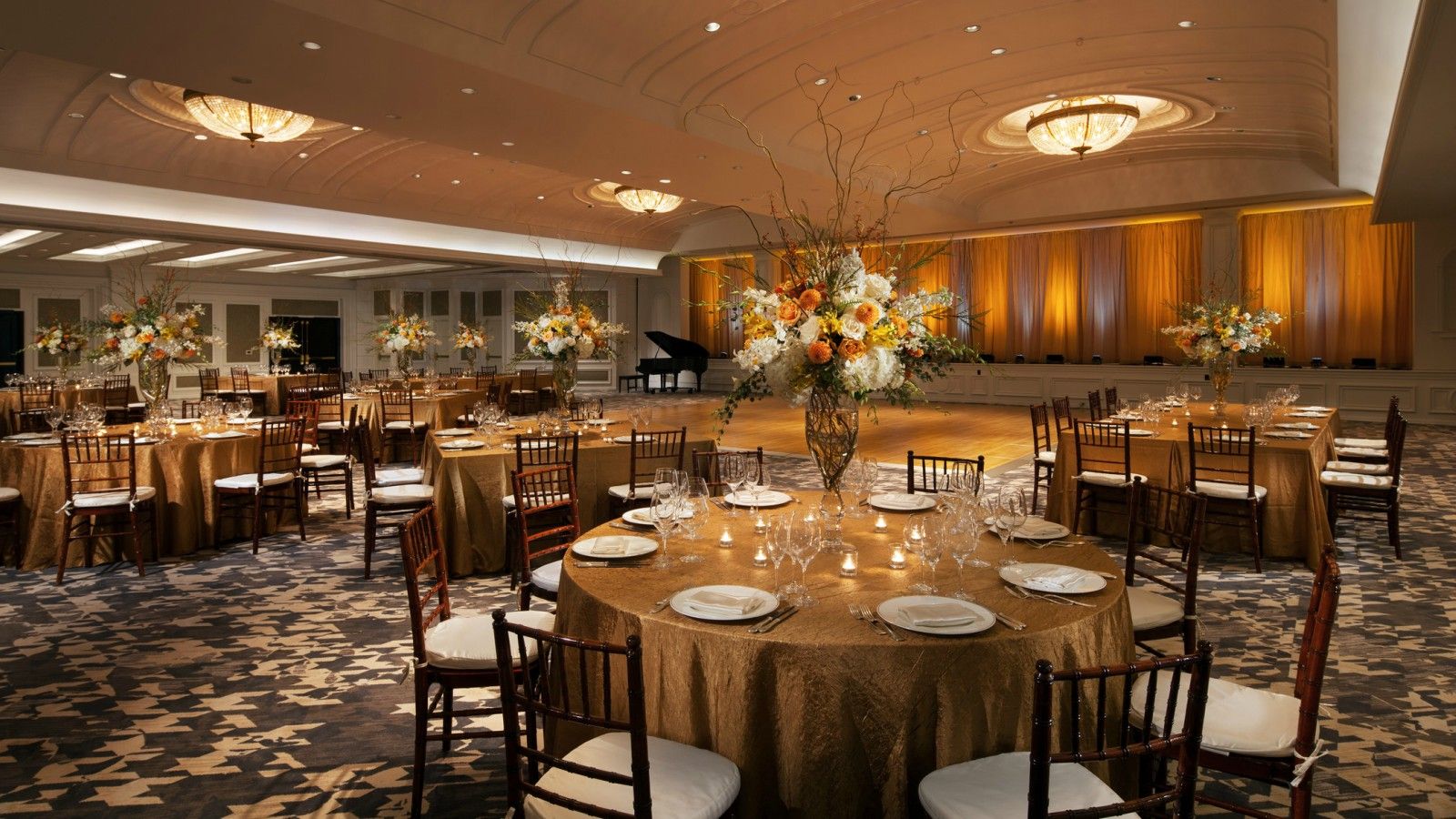 Presidential Ballroom

The Presidential Ballroom opened in 1910 as the open-air Palm Terrace, a rooftop garden salon landscaped by Kate O. Sessions. Enclosed in the 1950's, today, the regal ballroom with built-in theatrical stage and adjoining foyer pays tribute to the 15 US Presidents who have stayed at the hotel with a regal design.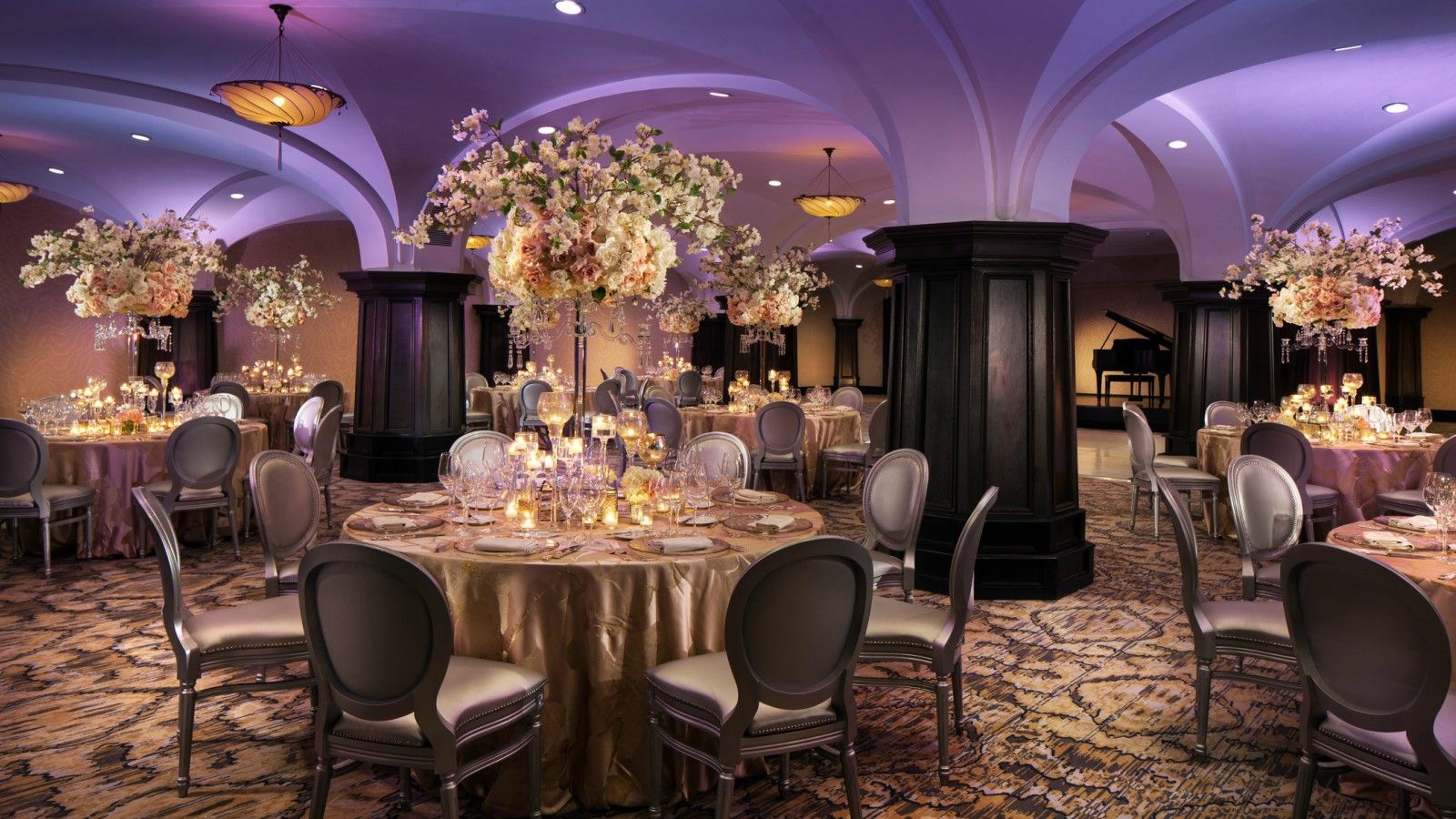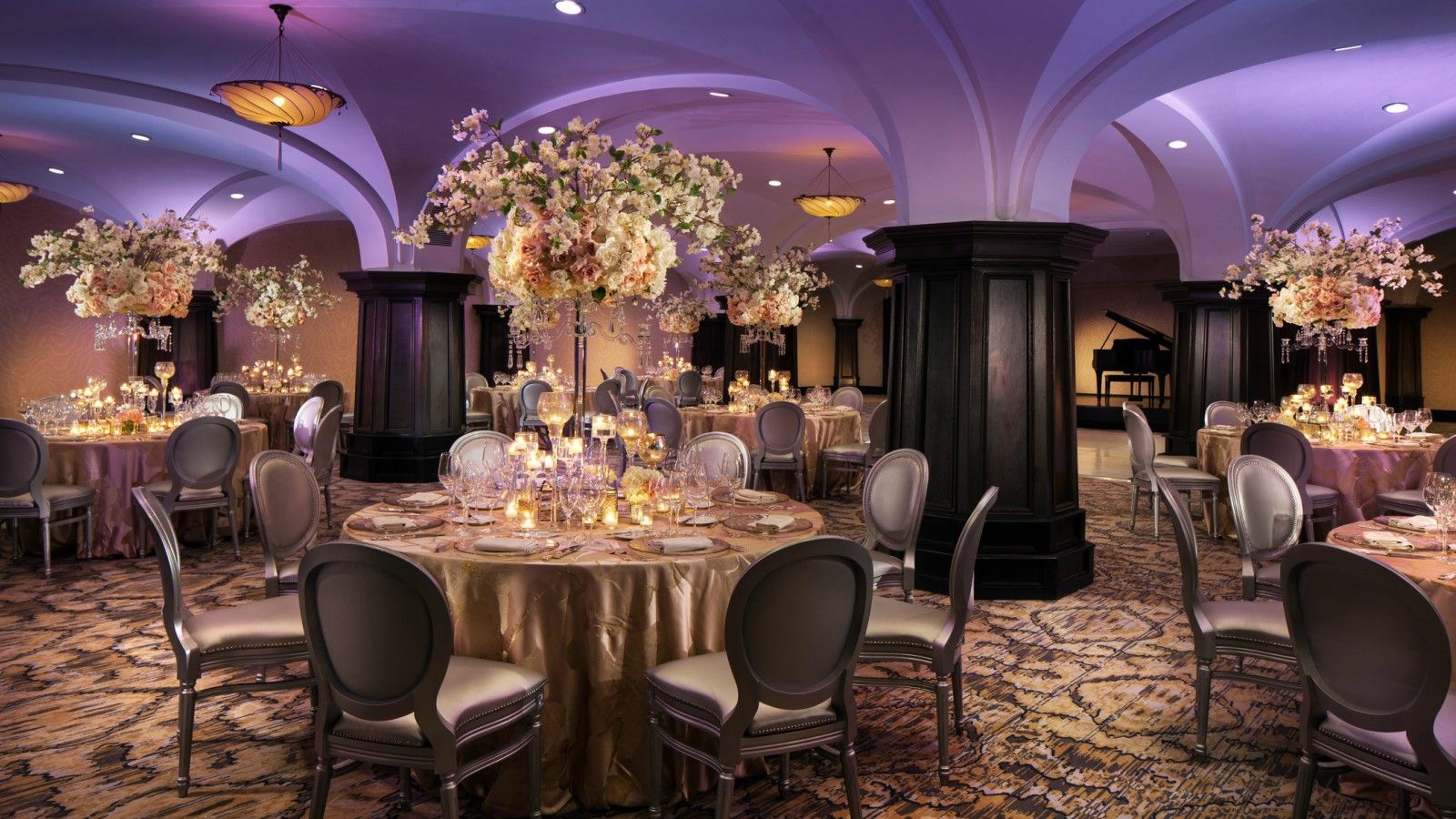 Bivouac Ballroom
Distinguished as the heart and soul of the hotel, the 6,000-square-foot Bivouac Ballroom boasts a storied legacy having served as the hotel's original Bivouac restaurant, later transformed into a Speakeasy, dancehall and finally a ballroom, where San Diego's first Comic Con was held. Today, the iconic vaulted ceiling of the Bivouac Ballroom shines with dangling pendant lights, offering an unequaled ambiance for meetings and events.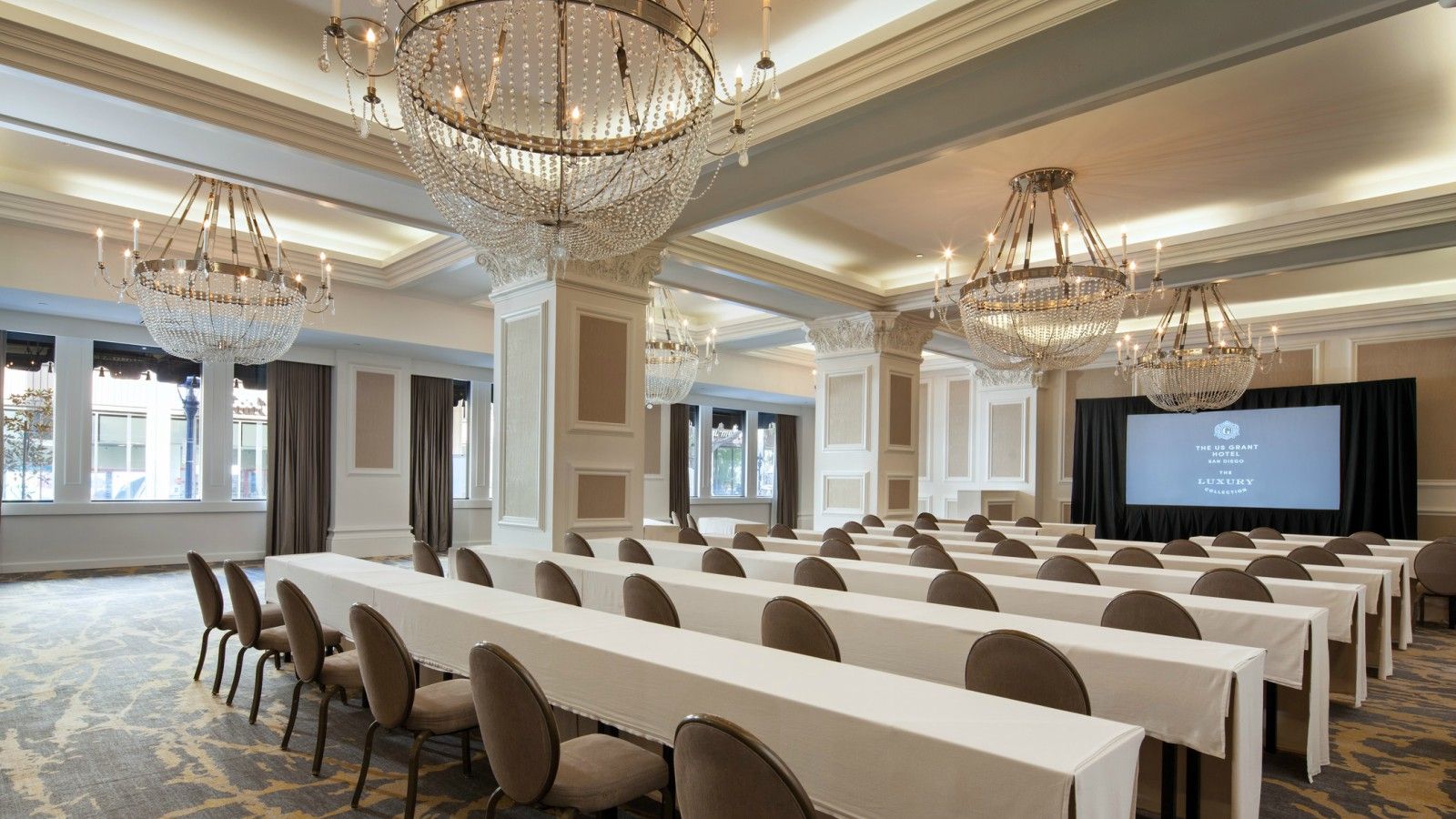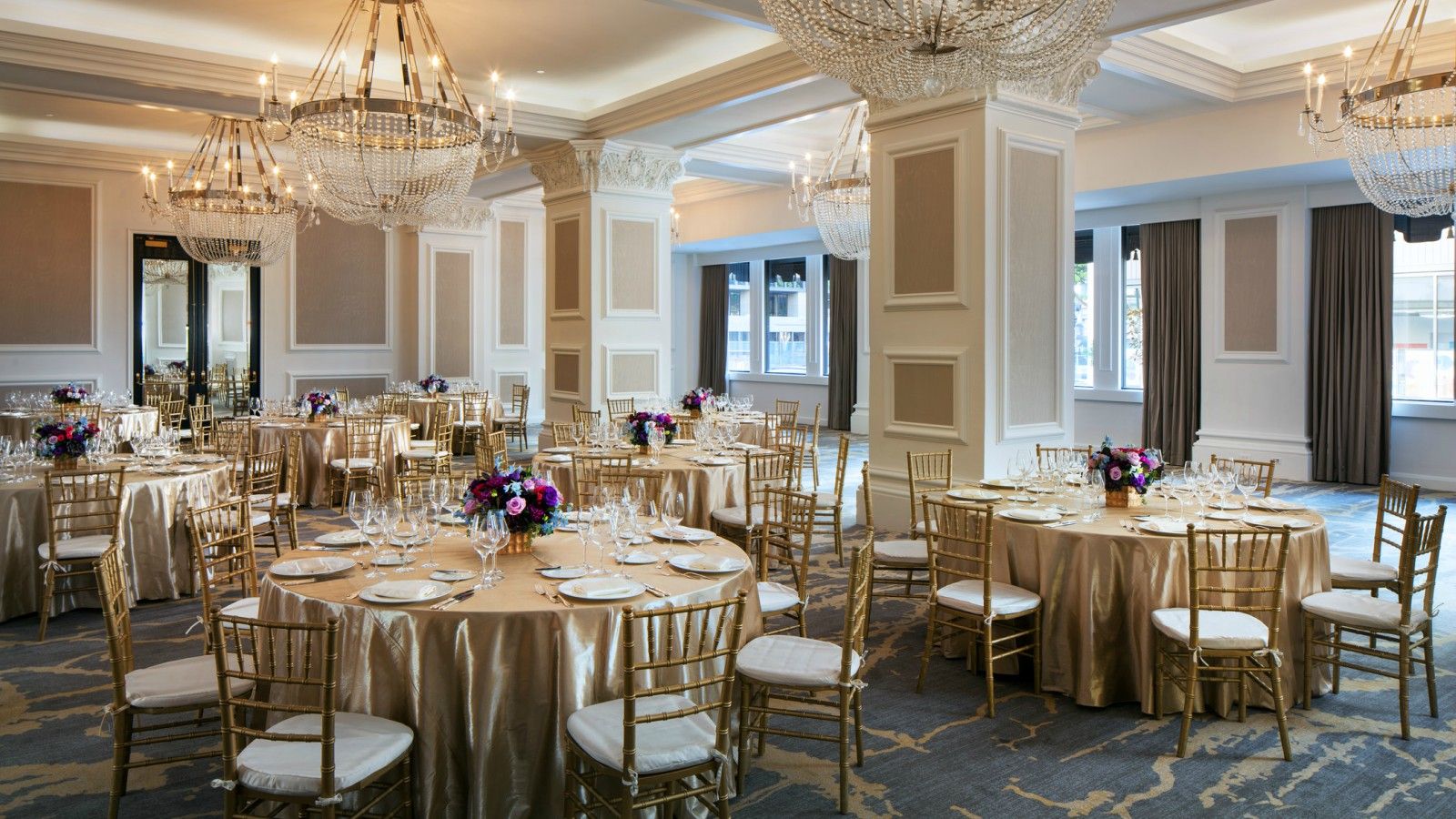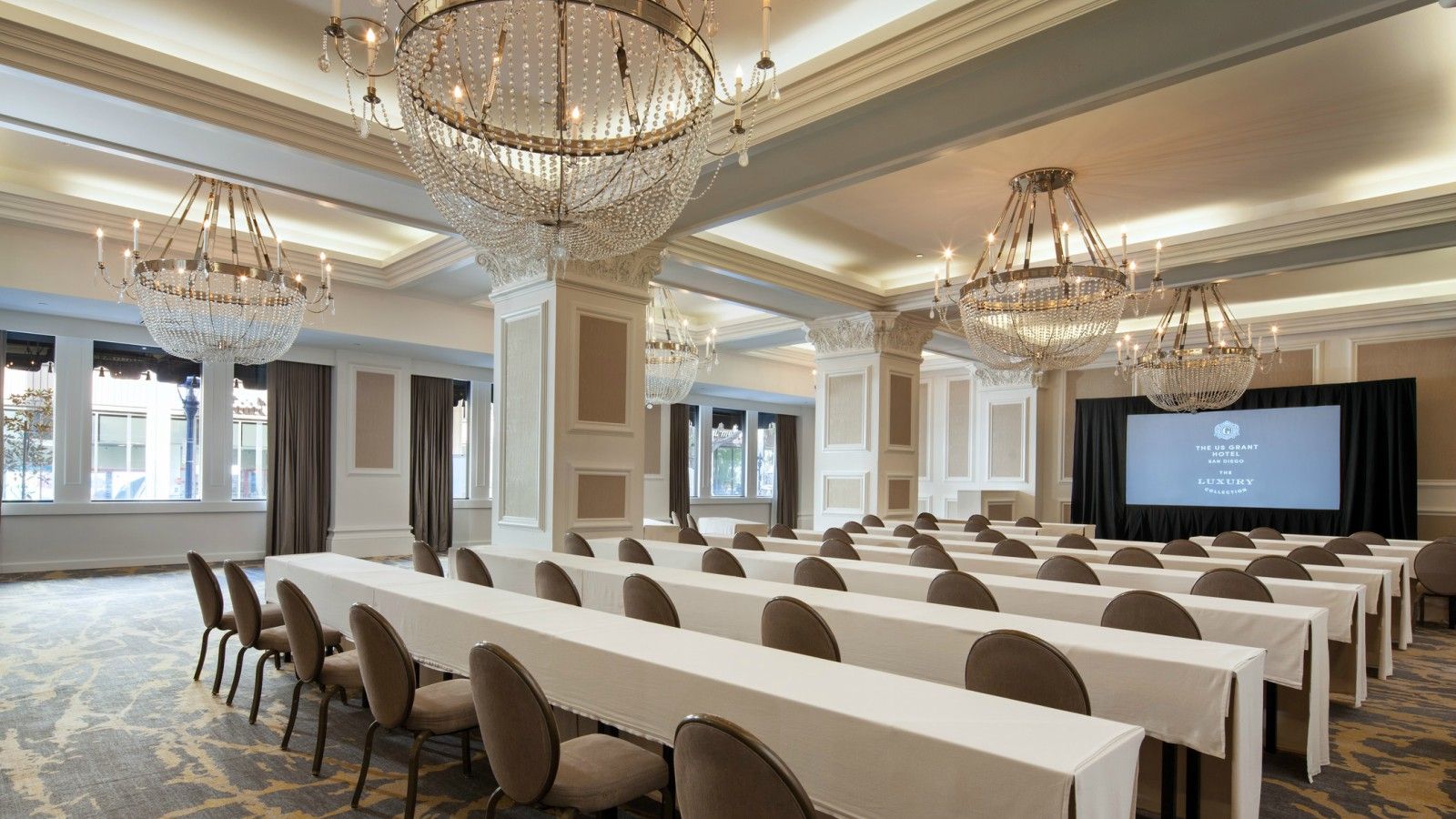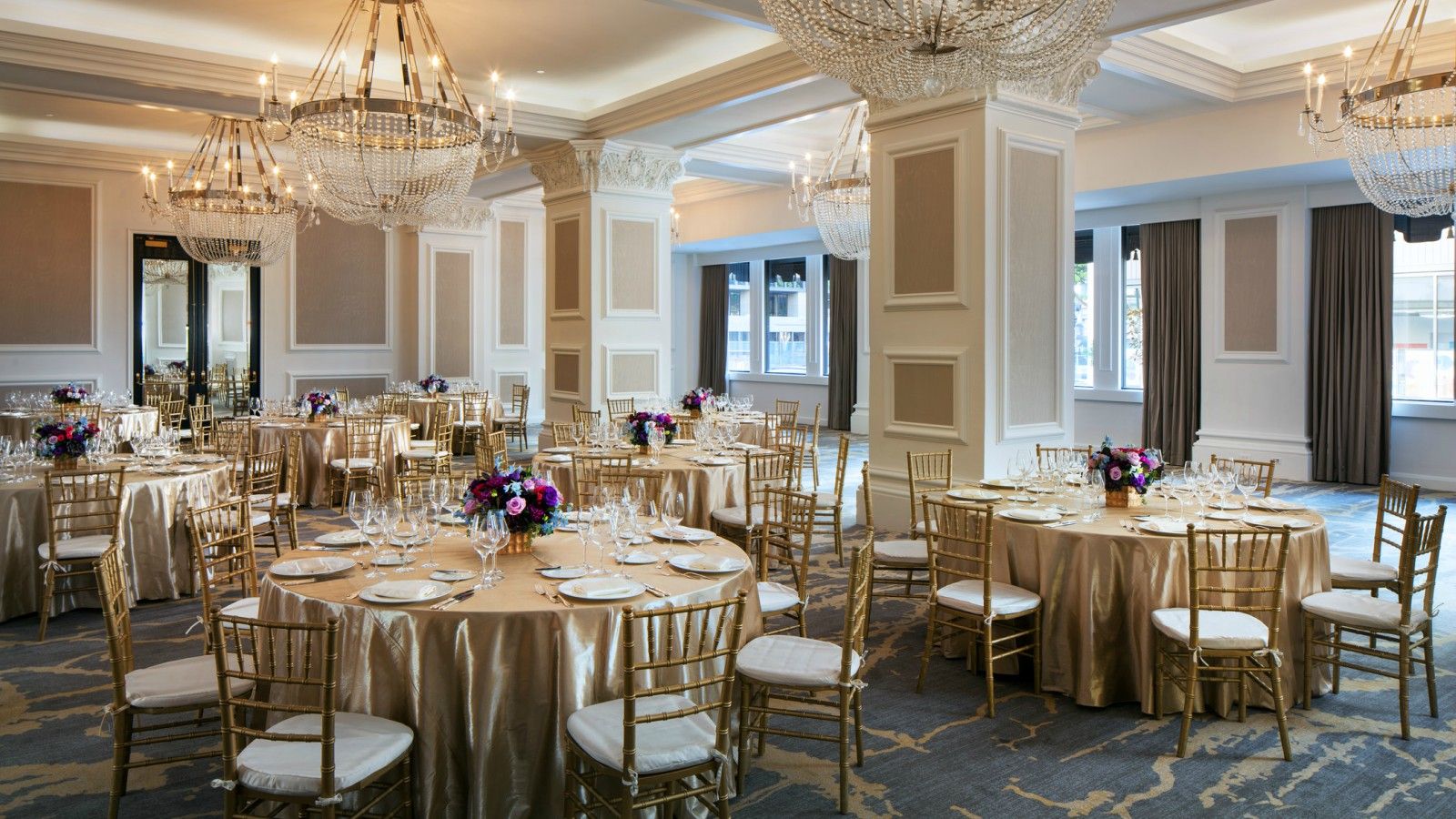 Palm Court
The 3,000-square-foot Palm Court's four grand columns draw attention to the 14-foot-high cove ceilings which host nine chandeliers and are flanked by a wall of west-facing windows, honoring the legendary vision of the hotel's circa 1920 terrace. This magnificent room originally opened to the public as the Grant Hotel Dining Room and today offers a sophisticated setting for meetings and events.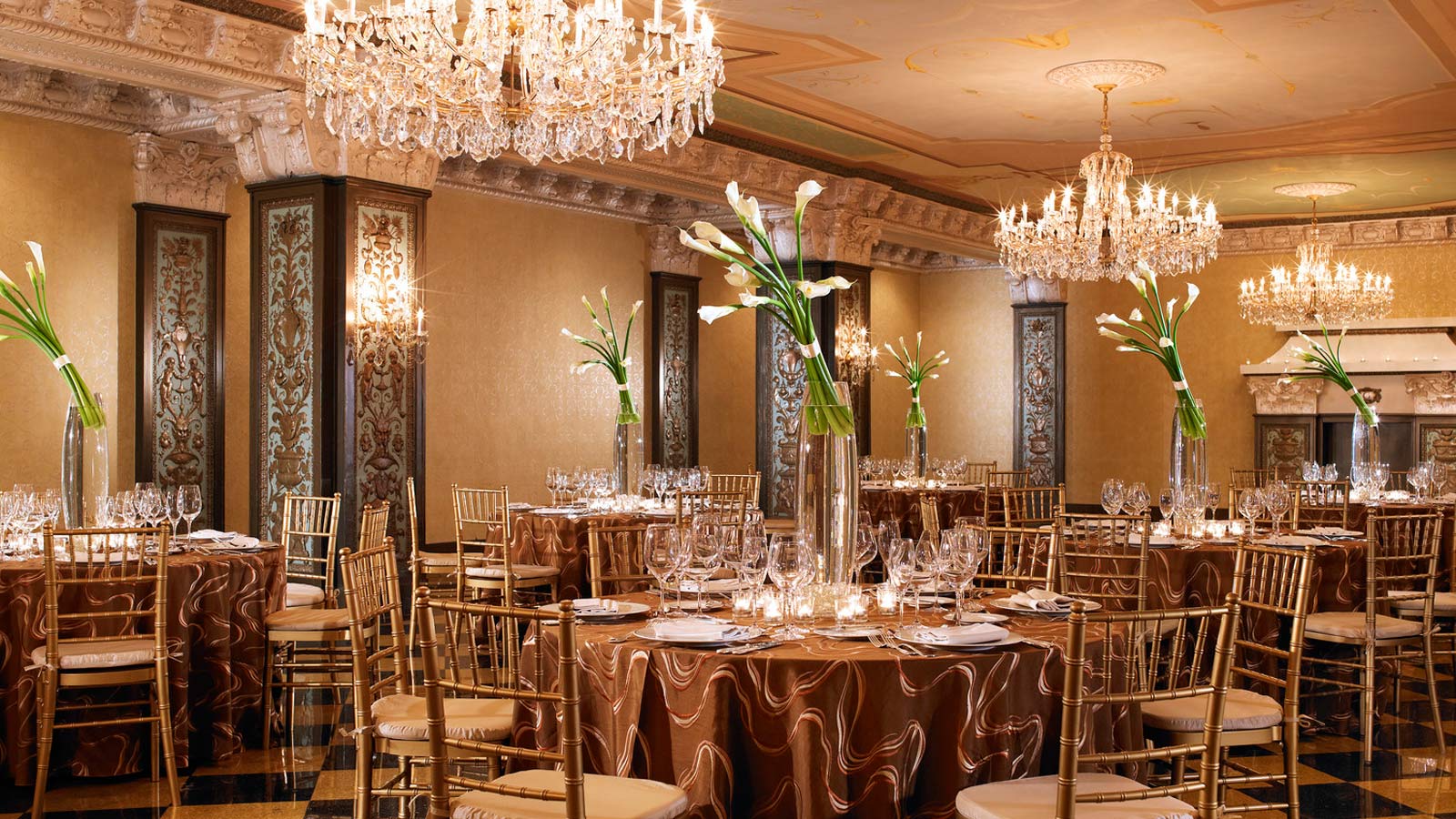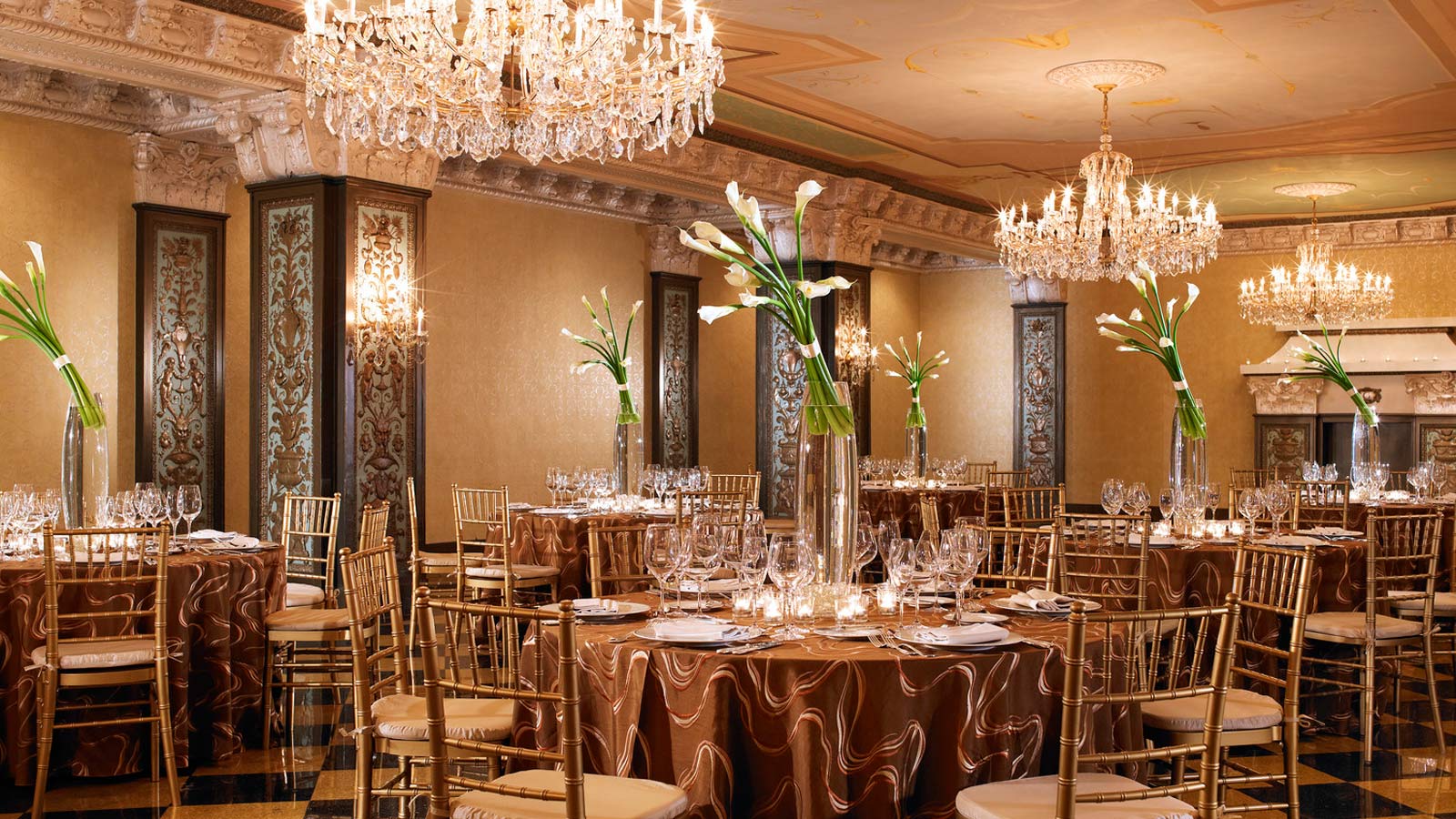 Crystal Ballroom
Unveiled in 1927 as the Italianate Ballroom, the Crystal Ballroom's private socialite salon was built to complement the hotel's original Grand Ballroom. Today restored to its original splendor, the venue boasts a travertine floor, embellished European plasterwork, and a hand-painted ceiling.
Floor Plans & Capacity Charts
THE US GRANT's newly restyled 33,000 square feet of event space encompasses three floors and 21 distinctive spaces. From executive meetings in our Vintage Boardroom to awards ceremonies in our Bivouac Ballroom to grand-scale product launches and charity galas in our Presidential Ballroom, THE US GRANT presents an accommodating and inspiring backdrop for meetings and events of all sizes.