OFFICE SPACE FOR RENT IN SAN DIEGO
Contact Us (619) 610 - 8939 / sandiegoleads@starwoodhotels.com
In addition to THE US GRANT's ornate ballrooms and meeting spaces, the hotel offers office space for rent in San Diego, which can serve as temporary law firm offices for trial preparation, deposition space or a convenient "war room" in San Diego. Whether it is a one day deposition or an extended, two month trial, the office space is dedicated exclusively for your administrative support needs.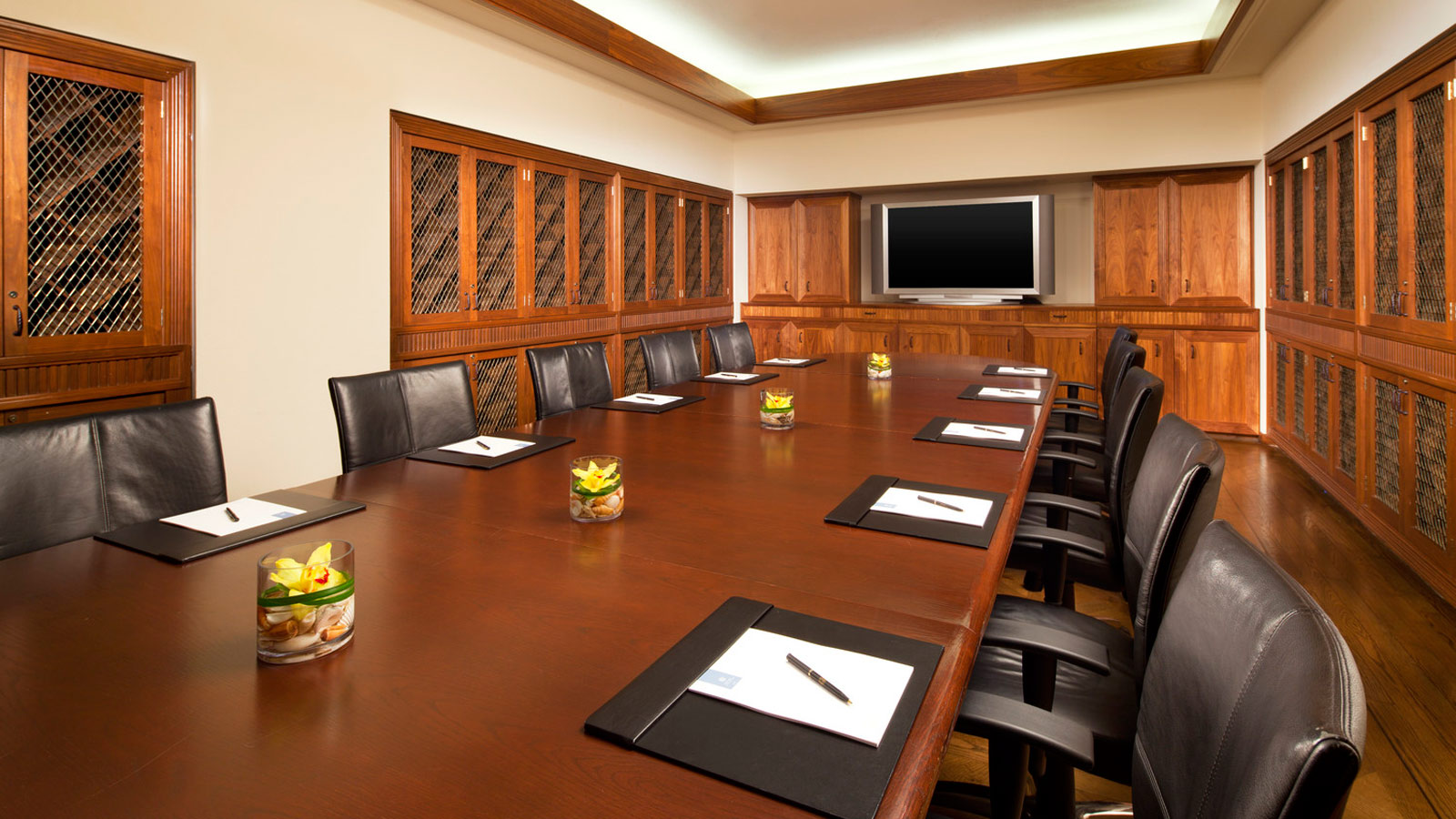 With a spacious reception area, three individual offices (each approximately 250 square feet), a boardroom (approximately 250 square feet) and storage closet, the office is ultimately versatile. Featuring stunning, walnut executive desks and Herman Miller ergonomically designed chairs, the offices are partially furnished and installation ready for dedicated phone lines and IT support (hard wired or wireless internet available for a nominal fee). An on-property service manager will be appointed to your group, ready to assist with managing and facilitating all logistical needs and any last minute requests. The space is inclusive of daily maid service, electricity, HVAC, and access to the hotel's restroom facilities. For added convenience, THE US GRANT's signature services and amenities provided to guests of THE US GRANT, including 24 hour room service, valet parking, dry cleaning and spa treatments by Relax & Rejuvenate, can be utilized at your leisure and charged to your master account.
Office Space
Offering event space or private offices, THE US GRANT has an array of options to meet your needs. Pricing for the offices (starting at $350.00/day) is based on a variety of factors: the overall anticipated revenue, including guest rooms and food and beverage functions in the space, as well as the duration of the trial.
AUDIO VISUAL SERVICES
Presentation Services Audio Visual (PSAV) is THE US GRANT's onsite provider for all of your meeting and office needs. Packages have been designed specifically to accommodate our Office Space, and can be customized based upon your specific needs.
FOOD & BEVERAGE SERVICES
THE US GRANT is pleased to offer multiple dining options within the hotel, and also provides easy access to downtown's eclectic array of dining establishments. Whether you prefer to pre-arrange food and beverage services through our Catering Department, dine in the award-winning Grant Grill, or order to your offices through our 24-hour In Room Dining, THE US GRANT is well equipped to meet the diverse needs of you and your team.